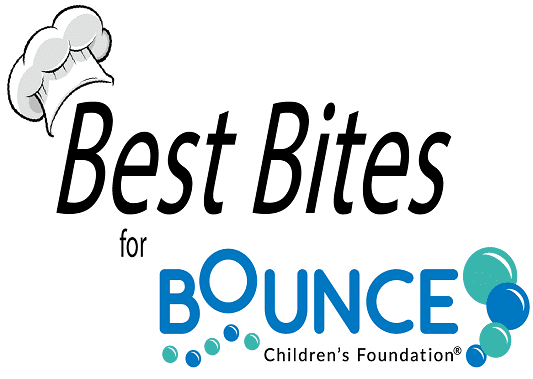 Best Bites for Bounce: A Delicious Competition to benefit Bounce Children's Foundation®
The Bounce Emerging Leaders Board invites you to delight your taste buds and warm your heart! 
On March 3, 2018 at Savage Smyth, regionally & nationally renowned chefs face off as they present small plates of their "best bites". Sample them all, then cast your vote!
Admission is $75 and includes:
Chef's "Best Bites"

Competing Chefs: 

Jim Churches, Land O'Lakes

Graham Hallen, Egg Harbor

Nate Herrera, Clever Rabbit

Justin Paruskziewicz, Hugo's Frog Bar

Drinks
Desserts
… and endless fun!!
"Best Bites" will also feature Mystery Gift Bags, amazing Raffle Prizes, outstanding Silent Auction items, and a chance to meet parents of Bounce children.
Venue generously donated by:
Binny's
1720 N. Marcey St. | Chicago, IL 60614