What is Bounce Bash?
The Bounce Bash program offers family events, outings and adventures specially designed to enable the participation of children with complex medical needs.  Joined by their parents and healthy siblings, sick kids and their loved ones experience activities typically off-limits to them.
How does the Bounce Bash program help?
Bounce Bash events provide member families with distraction from the day-to-day burdens of chronic illness, creating fun and friendship, and providing face-to-face opportunities for all to feel safe, accepted and 'normal' within the community. These special events reduce feelings of isolation and build long-term confidence that transfers to other life experiences.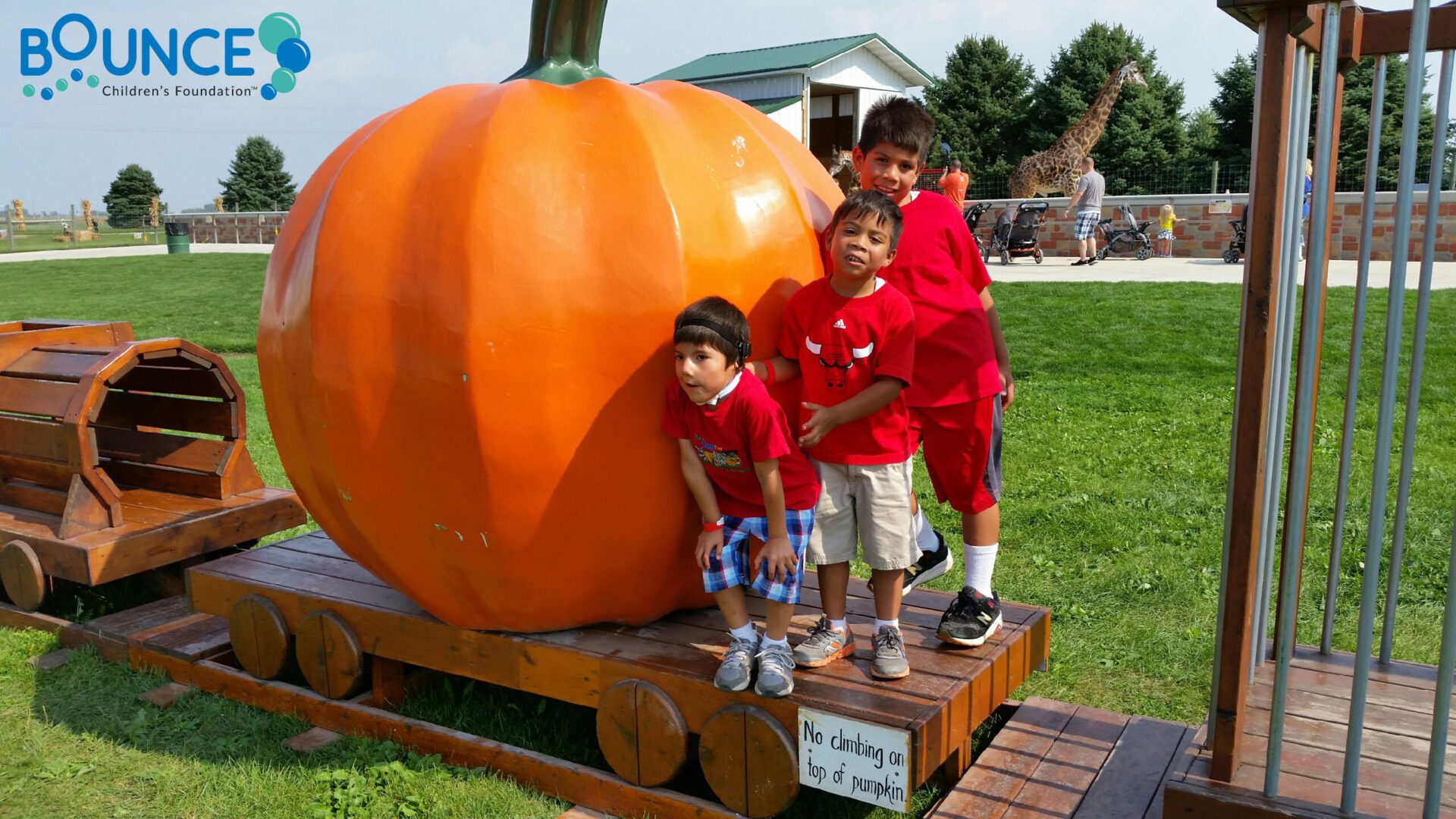 Recent Bounce Bash events include:
Chicago Bears Training Camp
Halloween Hoopla
Sponge Bob, The Musical
SEA (Singular Extreme Action) at the Joan W. & Irving B. Harris Theater in Chicago's Millennium Park
Premier Screening of The Jungle Book Movie
The Nutcracker at Marriott Lincolnshire Theater
Space Rocks and Bones at The Field Museum
Who can attend a Bounce Bash family adventure?
All Bounce families are automatically enrolled in the Bounce Bash program and are invited to every Bounce Bash family adventure. Families are confirmed for attendance based on supply and demand. Nurses/Healthcare Aides are also welcome to accompany their Bounce family as necessary.
When/Where are Bounce Bash events held?
Bounce Bash events are usually held on either a Saturday or Sunday, and are typically offered twice a month.  Events are held at various venues across the entire Chicagoland area.
How much does a Bounce family have to pay to attend a Bounce Bash?
Absolutely nothing!  All Bounce programs and services, including Bounce Bash events, are offered free of charge to member families.
How do Bounce families sign-up for a Bounce Bash?
Bounce Bash invitations are emailed approximately one month prior to the event and include a link to the registration page. Member families can also access information about upcoming Bounce Bash events through Bounce Net®.
Who qualifies to be a Bounce family and can my family join?
Membership is available to all families with a child, under the age of 18, who has been diagnosed with a chronic disease and/or permanent injury, regardless of socioeconomic status.   When a child is diagnosed, the entire family is diagnosed, so we welcome – and serve – the entire family.  (NOTE: all family members must live in the same household.)  To join, simply complete our application by clicking here.    
How can I support Bounce Bash?
There are a number of ways you can support the Bounce Bash program, including:
You and/or your company can sponsor a Bounce Bash.
You and/or your company can donate a venue to host a Bounce Bash.
You can volunteer at a Bounce Bash event.
To learn more about getting involved with Bounce Children's Foundation®, please click here!